The whole day was inspired by "Baker Baker 19"
Fun Fact: both of them are firefighters and both of them, ironically enough, have the SAME last name "Baker".  She had her heart set on the date 10.19.19 so that it could be "Baker Baker 19"!
…and just think, she doesn't even have to go thru all the name changing crap that most of the Brides go thru after taking their husbands last name! haha!
They had the most gorgeous fall day to have an outdoor ceremony at the Kittanning Country Club. The trees put on a good show with all of their colors and the sky was so blue! It was exactly the day she described when she sat on the couch in my studio all those months ago!
Oh….and enjoy the bloopers I included…I always joke that if anyone trips coming down the aisle, that I'm still going to shoot it! HAHA!
Baker Baker One-Nine
Outdoor Fall Wedding Ceremony at the Kittanning Country Club
…..wait for it….
…..wait for it….
HAHAHA!
"The Recovery! I love people with a good sense of humor! Just for the record Josh-I saw it jump right out in front of you! haha!
Of course we had to do a few shots with the fire truck!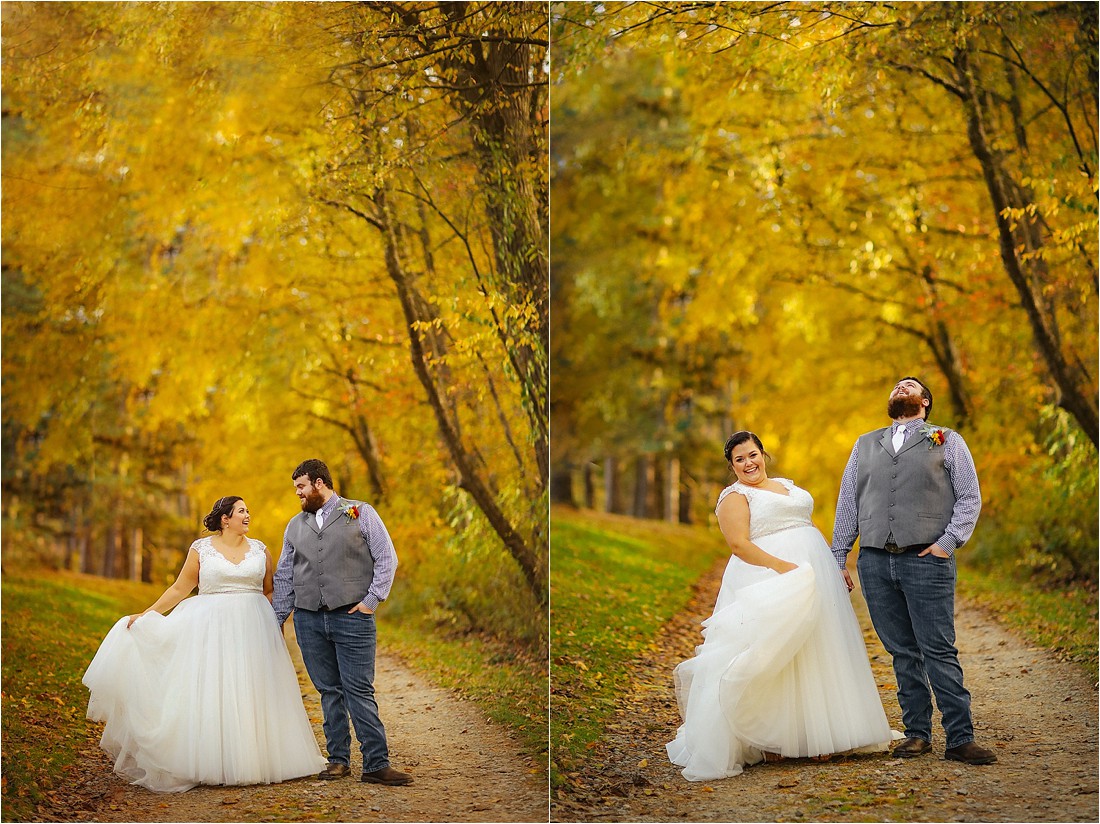 Wedding Receptions at Kittanning Country Club
We snuck out for a few sunset photos! That October sky never disappoints!